Shell Therapy
Capture the essence of summer. Throughout the year.
At the heart of our brand DNA is "Shell Therapy", a unique experience that allows our customers to capture the essence of summer and carry it anywhere, even in the depths of winter. Our iconic "Shell Poppers" necklace was originally designed to boost morale during the colder months. This versatile accessory is much more than just jewelry; it is a real therapy that enhances any outfit.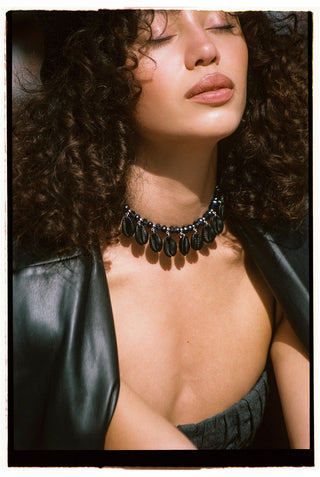 More than a Jewel
A summer glow. Therapy. A statement.
In our "Shell Lab", our designer Roxane Peters designs pieces that have the power to revive your spirit, bring a little sunshine to every day, and make you feel like summer never ends. Although these are shell necklaces, they are carefully redesigned for use in urban settings, helping to overcome the hustle and bustle of city life.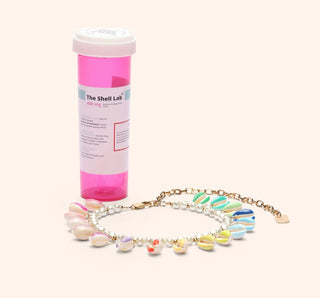 Prescription of Happiness
Much more than a delivery. An experiment.
Our approach to healing with The Shell Dealer is simple and elegant. When you order one of our jewelry pieces, you receive much more than just a necklace; you receive a true prescription for happiness. Your precious "therapy" comes to you in a medicine box signed "The Shell Lab", enhanced with a beautifully designed cotton pouch.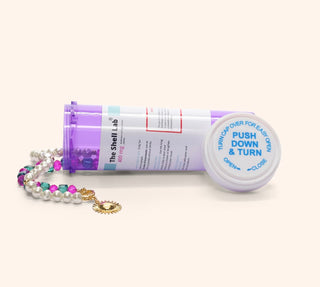 receive your
Shell therapy
Your jewelry arrives accompanied by your prescription in a remedy box signed "The Shell Lab", enhanced with a cotton pouch.
By opening your package, you will discover your jewel, accompanied by a prescription, like a real medicine for the soul. Additionally, you will also receive your Shell Cartel membership card, "The Shell Vitale", which will grant you exclusive privileges within our passionate community.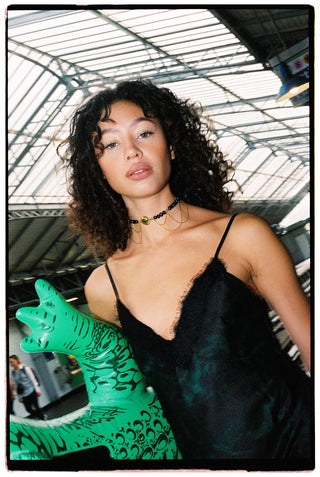 Urban Glow
Each necklace, an ode to sunny city life.