The founder
Roxane's journey is marked by an overflowing passion for jewelry and creativity, guiding her through various horizons. Discover how her personal story gave birth to The Shell Dealer, much more than just a jewelry brand.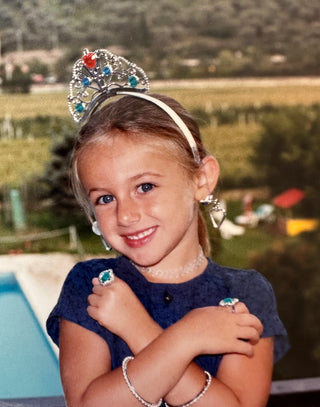 An early passion
Since a young age, Roxane was fascinated by the world of jewelry. She had this innate passion for adornments that accompanied her since childhood.
Inspiration from shells
It was during her studies abroad, particularly in Brazil, that Roxane discovered a new source of inspiration: shells, giving her new ideas to revisit the traditional concept of shell necklaces.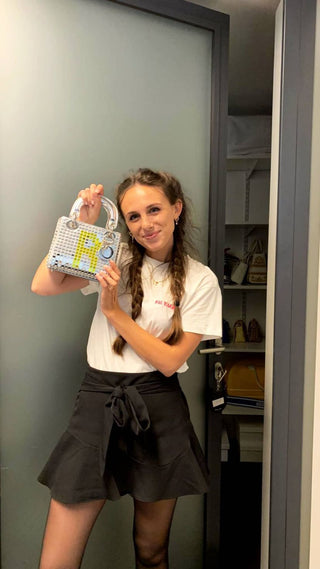 The luxury experience
After her studies, Roxane returned to Paris to begin developing collections at Chanel then at Dior. These experiences allowed her to acquire in-depth knowledge of the world of jewelry.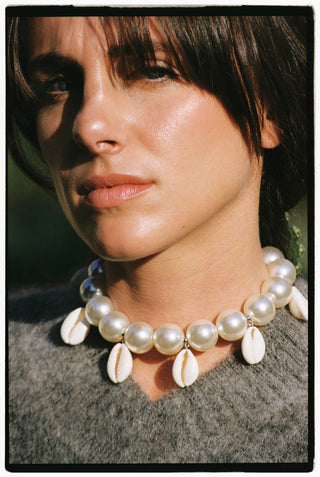 The Merging of His Experiences to Create The Shell Dealer
It was the combination of her experiences and her passion for jewelry that gave birth to The Shell Dealer. Roxane was inspired by the shell necklaces she wore in Brazil, as well as the sumptuous Chanel necklaces, to create her iconic necklace. For her, The Shell Dealer is more than just a jewelry brand, it is an extension of her soul and her personal story.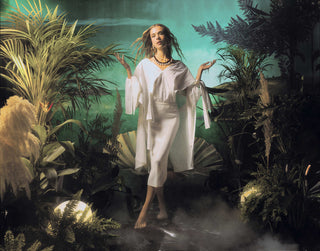 The SHELL DEALER team
A family passion
The Shell Dealer journey continues to blossom, with the valuable addition of key family members. Roxane partnered with her mother, who oversees retail development, bringing her expertise and dedication to the brand's expansion. Additionally, her brother, as a designer, brings his unique creativity to creating new pieces. Together, they are shaping the future of The Shell Dealer with passion and determination.